TOMEI

SKU: 152012

Regular price

Sale price

$178.00

Unit price

per

Sale

Sold out

Some items may take 3-5 days to ship.
PRODUCT INFO
APPLICATION
IN/EX
P/N
NOTES
4G63
LANCER Evo.IV~IX
AIR TREK(CU2W)
Common
152012
FEATURE / SPEC
TYPE

MATERIAL

WEIGHT

PULLEY

GEAR

ADJUSTABLE

ANODIZED ALUMINUM

ANODIZED ALUMINUM

550g
■ Super Lightweight Duralumin
The Duralumin alloy was chosen for it's super light weight properties. So our product is made from 100% Duralumin.

■ SUPERIOR ACCURACY
Both the pulley and the gear sections were manufactured from special precision methods.
This helps secure the set position from the transmission drive to the timing belt.

■ SUPERIOR DURABILITY
Our Adjustable Cam Pulleys are finished with the Hard Anodized Color for the highest grade of durability possible. This special treatment improves the products looks and durability.
By improving the durability it helps prevent loosing your timing settings and from strange noises to occur. The tough color anodizing also makes the product scratch resistant.

■ USER FRIENDLY ADJUSTABLE SCALE
Great consideration was taken in making a simple and easy to follow adjustable scale for anyone to understand.
TIPS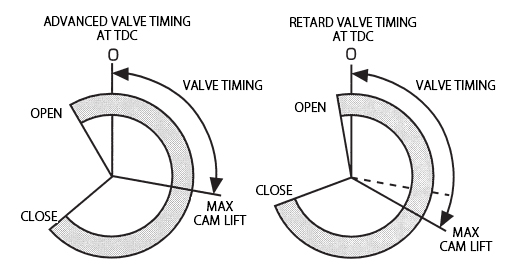 The simple graph makes it easy to change the engines characteristics with the simple sliding adjustments of the Cam Gear. If the intake valve timing is advanced (i.e. 120° to 110°) then performance gains are achieved at low RPM. If the intake valve timing is retarded (i.e. 110° to 120°) then performance gains are achieved at high RPM. Camshafts with no dowel pin attached will require you to check the timing adjustments with a dial gauge and scale board.
Share
View full details